Chocolate lovers out there, we've got some extraordinary news for you today! It looks like a bit of chocolate is so much more than a tasty treat that there is no need to consider it a guilty pleasure anymore. 
It could be your healthy pleasure instead!
That's right: while it might seem too good to be true, there are multiple studies to back the fact that chocolate packs a ton of health benefits. 
This newest scientific study conducted in Denmark showed that eating a small amount of chocolate every week or so may decrease the risk of atrial fibrillation, or irregular heart rhythm. The researchers found out that people who ate chocolate 1-3 times per month were about 10% less likely to be diagnosed with atrial fibrillation compared to the people who ate chocolate less than once a month. 
Who would have thought that a candy bar could be a treat for your heart, not your soul? But the good news isn't over yet!
Here are a few other scientifically established health benefits of eating chocolate.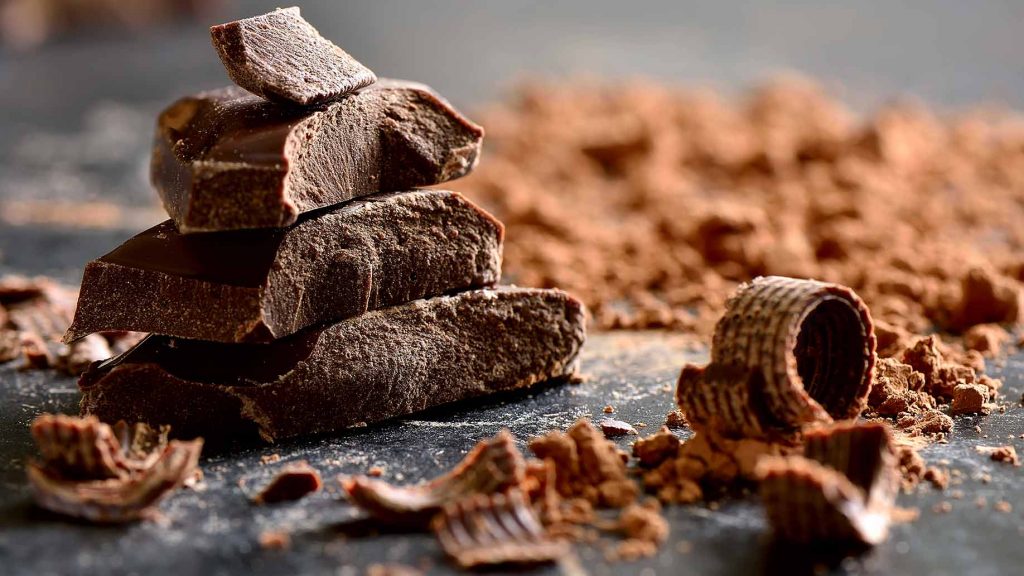 Image source: http://www.remediesforme.com/
It's packed with beneficial minerals. Iron, magnesium, copper, manganese, potassium, phosphorus, zinc, selenium — the list goes on. The biggest amount of these nutrients is contained in the quality dark chocolate, which is also a powerful source of antioxidants.
It's good for the heart and prevents atherosclerosis. Don't take it from us — take it from Federation of American Societies for Experimental Biology and their research which proves that dark chocolate helps restore flexibility to arteries while also preventing white blood cells from sticking to the walls of blood vessels; both these effects reduce the risk of atherosclerosis.
It reduces the risk of stroke. According to this study held in Finland, chocolate consumption decreased the risk of suffering a stroke by 17% in the group of men they tested. This Swedish study also found that women who ate more than 45 grams (about 2 candy bars) of chocolate weekly had a 20% lower risk of stroke compared to women who ate less than 9 grams of chocolate per week.
It helps regulate the cholesterol levels. Cocoa was found to significantly decrease "bad" cholesterol and increase "good" cholesterol levels in men with elevated cholesterol. 
The list of health benefits of chocolate doesn't even end there! This delicious treat was also proven to supercharge your memory and focus, help protect the skin against sun-induced damage, lower blood pressure, and eliminate stress.
Ready to Make Chocolate a Part of Your Healthy Diet?
Do it smartly! While chocolate in reasonable amounts can be considered a healthy snack, moderation is the key. When you eat these delicious chocolate bars, all the calories come with them.
Besides, not all chocolate was created equal. The higher the cocoa content of the bar, the better it is for your health — dark chocolate packs lots of beneficial nutrients, but the bittersweet and sweet versions of it also contain plenty of fat and sugar. Try to always opt for at least 50-80% cocoa content: potential health benefits of highly sweetened, processed chocolate are questionable.
The bottom line: if you're a big chocolate lover who doesn't want to compromise on health, go dark!
Have Your Chocolate Without Guilt!
If you like chocolate as much as we do and think that everyone needs to know how healthy it actually is… Hit the share button below!